Soldier from SLO dies in Afghanistan
March 21, 2017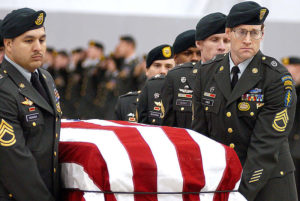 A United States Army soldier from San Luis Obispo died Sunday in Afghanistan.
Sgt. 1st Class Robert Boniface, 34, died in a non-combat related incident in Logar Province, according to a Department of Defense press release. Boniface's death is currently under investigation, and the DoD is not releasing further information.
Boniface was part of a unit of Green Berets, which when not deployed overseas, is based at Eglin Air Force Base in Florida. In Afghanistan, Boniface was supporting Operation Freedom's Sentinel.
Logar Province is located south of Kabul near Pakistan.