University of California faculty accused of sexually pursuing students
March 9, 2017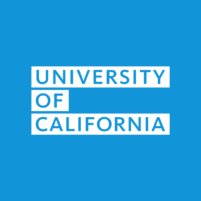 A document dump has revealed 113 cases of alleged sexual misconduct by employees across the University of California system over the last several years. Investigators substantiated claims against UC professors for conduct including lewd comments, unwanted propositions, inappropriate touching and sexual assault. [Guardian]
UC faculty, advisers and other academic officials appear to target vulnerable students they oversee, according to an analysis of the records. In some cases, the sexual harassment impedes the students' studies and careers.
Some powerful faculty members and administrators have avoided serious consequences, even after investigators substantiated claims of sexual harassment. Others have been terminated or resigned
One third of those accused of sexually-related misconduct still work for the UC system.
At UCLA alone, at least six faculty members came under investigation for sexual misconduct.
In May 2011, then-69-year-old UCLA French and francophone studies professor Eric Gans wrote a letter to a student one week before she had to take an exam that he would evaluate.
"I have never seen you more beautiful than the past two days," Gans wrote. "I can't help feeling that… you are being beautiful for me, that I somehow inspire this beauty."
The letter was one of many sexually harassing messages Gans wrote to the student even though she repeatedly stated she was not interested in a romantic relationship.
Gans eventually stepped down. His settlement agreement allowed him to assume "emeritus status" but blocked him from teaching, mentoring or advising students in the future.
One associate professor at UCLA allegedly told a female student that she "looked so beautiful" and he was "distracted by her charm." The professor also sent the student an email saying he was inspired to write her poetry.
At one point, the student skipped class, saying she felt uncomfortable. The professor responded by emailing her, "You really should not be missing classes. This is very serious, as it is disruptive to your education."
The professor ultimately agreed to a settlement in which he did not admit wrongdoing but agreed to pay a $7,500 fee in lieu of a suspension without pay.
Another UCLA faculty member allegedly sent flirtatious and sexual emails to a female student, only to get rejected. After she rejected him, the faculty member emailed her, "Will try and take a cold shower. Don't know if it's gonna work though."
The student said the emails caused her significant hardship.
"I spent my days not studying my research but agonizing over how I could possibly fix a situation that I had not created," the student said. "I really was terrified of what would happen to me academically if I had to cut him from my life."
Th faculty member likewise resolved the matter with a settlement and remained at UCLA.
UC Santa Cruz investigators determined Hector Perla, an assistant professor of Latin American and Latino studies, sexually assaulted one of his female students in 2015. Perla resigned, and the student's lawyers recently announced the UC system agreed to pay $1.15 million to settle the case. The settlement is believed to be one the largest in the history of Title IX, the federal anti-discrimination law.
At UC Irvine, an unnamed person filed a complaint about Joseph Lewis, alleging the then-dean made offensive sexual and misogynistic comments and engaged in inappropriate touching. Lewis was then found to have violated harassment policies. He resigned as dean but was allowed to take a paid sabbatical and was instructed to abide by faculty policies.
Kathleen Salvaty, the UC's system wide coordinator for Title IX said the complaints cover a large system that employs 250,000 people. But, Salvaty also said there were likely other victims who decided not to come forward.