Atascadero, Grover Beach hotels hit in Holiday Inn hack
April 20, 2017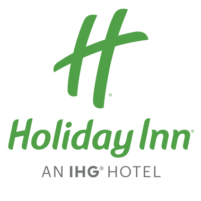 Customers who used their credit cards at the Atascadero or Grover Beach Holiday Inns over the last few months of 2016 may want to search their spending histories for fraudulent charges.
United Kingdom-based Intercontinental Hotels Group, the parent company of Holiday Inn, has said hackers installed credit card-stealing malware at about 1,200 hotel franchises using its brand. Many of the hacks took place in California, including some hotels on the Central Coast.
In San Luis Obispo County, the Holiday Inn Expresses at 9010 West Front Road in Atascadero and 775 North Oak Park Boulevard in Grover Beach both appeared on the list of properties where hackers may have installed malware. A Holiday Inn Express in Lompoc and one in Santa Barbara also appeared on the list.
The hack at the Atascadero Holiday Inn is believed to have spanned Sept. 29, 2016 through Dec. 5, 2016, while the hack at the Grover Beach location is believed to have spanned Sept. 29 through Dec. 29.
An investigation into the Holiday Inn breach found the malware was designed to access data from credit cards used at hotel front desks between Sept. 29 and Dec. 29. There is no evidence of unauthorized access to credit cards after Dec. 29, but confirmation the malware was eradicated did not occur until February and March of this year, according to IHG.
Customers who notice unauthorized charges are encouraged to immediately report them to the card issuer.