California bill would require abortion pills at universities
April 20, 2017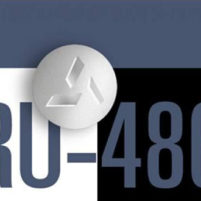 A bill making its way through the California Legislature would require public universities in the state to make abortion pills available on campus. If adopted, California would become the first state in the country to mandate its public universities provide abortion medication. [Mercury News]
Abortion medication consists of two doses that a woman must take before she is 10 weeks pregnant. Currently, campus health centers tend to refer students to off-campus abortion clinics for such services.
Senate Bill 320, introduced by Sen. Connie Leyva (D-Chino), would also mandate University of California and California State University campuses offer abortion counseling. The bill easily passed the Senate Health Committee on Wednesday.
However, legislators amended SB 320 so that it no longer requires community colleges to provide abortion medication. Likewise, an amendment would give universities a more cost-effective option of allowing outside providers to come on campus to administer the service, rather than offering the medication through their student health centers.
The cost of implementing the proposal, including the amount that would be passed onto students, remains unclear.
UC Berkeley officials have told students they would need to upgrade facilities and ramp up security if the university is going to offer abortion medication on campus. Both the UC and CSU systems have yet to take a formal position on the legislation, but they have expressed concern.
"The administration of the medication still requires a level of expertise our health center staff may not have," said Toni Molle, a spokeswoman for the CSU system.
Supporters of the bill, including women's health groups, argue that forcing students to leave university campuses in order to terminate a pregnancy can cause needless emotional, education and financial problems.
SB 320 heads next to the Senate Education Committee.