Drought officially over on the Central Coast
April 9, 2017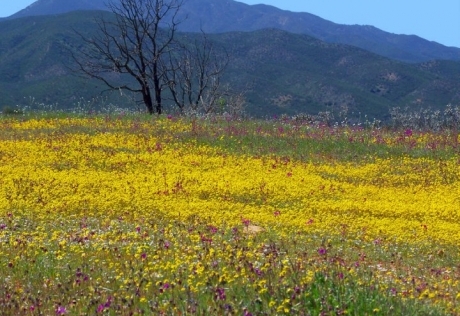 Governor Jerry Brown declared Friday that one of the worst droughts in California's history had ended. Brown also vowed to continue water conservation efforts throughout the state.
While the bulk of the state is no longer officially in a drought, Fresno, Kings, Tulare and Toulomne counties remain under restriction.
"This drought emergency is over, but the next drought could be around the corner," Brown said in a statement. "Conservation must remain a way of life."
The four year drought has reduced farm production in some regions, killed an estimated 100 million trees, harmed wildlife and disrupted drinking water supplies for many rural communities. While reservoirs are brimming, there are still concerns over diminished groundwater basins.
As such, the state will continue bans on wasteful practices such as watering during or after rainfall and hosing off sidewalks. In addition, the state will continue to require urban water use monitoring programs.
"Our changing climate requires California to continue to adopt and adhere to permanent changes and to prepare for more frequent and persistent periods of limited water supply," Brown says in his executive order.