SLO to spend $20,000 more on probing 'sexist' video
April 4, 2017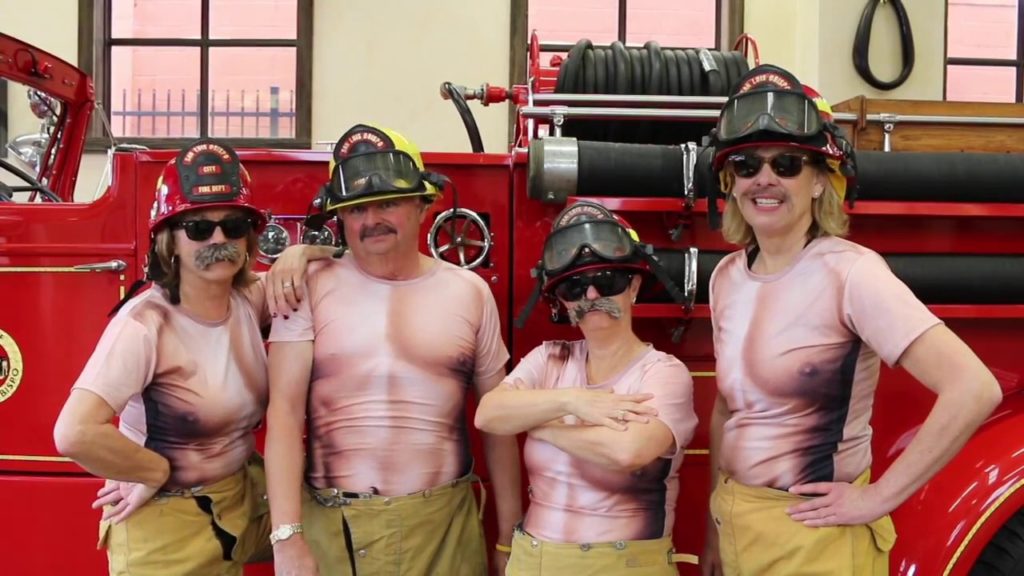 The San Luis Obispo City Council will consider allocating on Tuesday an additional $20,000 to wrap up an investigation into personnel complaints against City Manager Katie Lichtig and Fire Chief Garret Olson, which were prompted by a video that allegedly sexually objectified firefighters. The investigation has already cost the city $50,000.
Intended as a spoof to promote the SLO Chamber of Commerce, the video showed female chamber employees asking Olson about full monty calendars and hot, shirtless firefighters. The video was shown at the annual SLO Chamber of Commerce dinner on Jan. 20.
After the video spread, the city received two personnel complaints naming Lichtig and Olson and alleging 11 violations of city workplace policies. Additionally, the San Luis Obispo firefighters' union issued a public request for the city to mount an investigation into the sexual objectification of firefighters by city officials.
On Feb. 10, the city entered an agreement with the Santa Ana law firm Burke, Williams & Sorenson to conduct an investigation into the case. The contract set a maximum price tag of $50,000, but the agreement required approval from Assistant City Manager Derek Johnson for funds spent in excess of $15,000.
The additional $20,000, which would bring the total cost to $70,000, is beyond Johnson's spending limit.
City Attorney Christine Dietrick said in a staff report that costs have increased due to added complaints, scheduling issues and follow-up interviews with witnesses and complainants. The additional $20,000 is expected to be enough to complete the investigation, according to Dietrick's report.
In addition to receiving personnel complaints, the city also received a letter threatening a lawsuit over the city's handling of the investigation. The letter alleged the city issued a gag order to stop individuals involved in the case from talking about it. The letter also objected to Human Resources Director Monica Irons making initial inquiries about the complaint before the city hired an independent investigator.
Katy Suttrop, Burke, Williams & Sorenson's investigator began making inquiries in the case in mid-February. Suttrop's investigative work is now complete or nearing completion.
Burke, Williams & Sorenson's contract only tasks the law firm with fact finding and giving the city legal advice. The law firm is not responsible for determining whether any law or statutes were violated.
Once the private investigation is complete, it is then up to Dietrick and Irons to advise the city council about whether or not to take any disciplinary action against Lichtig. A city official will be appointed in Lichtig's place to decide — with help from Dietrick and Irons — whether to discipline Olson.