Thief snatches video games from Cheap Thrills in SLO
April 2, 2017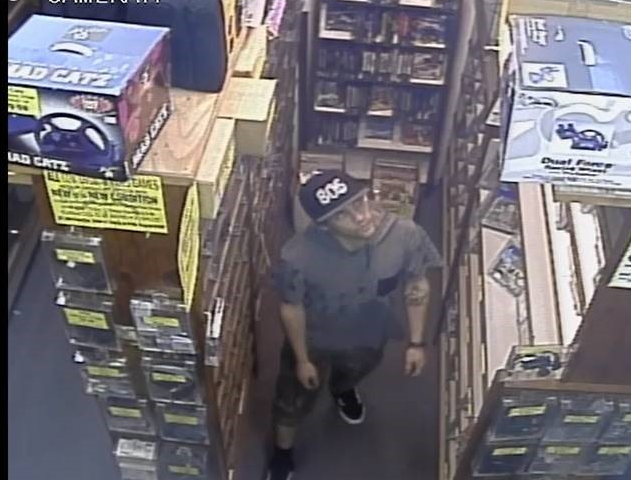 San Luis Obispo police are searching for a man who allegedly stole video games from record store Cheap Thrills in downtown SLO.
Around 6:40 p.m. Thursday, the suspect entered Cheap Thrills at 563 Higuera Street and stole several video games, according to SLOPD. A police department press release states there has been an increase in thefts from Cheap Thrills over the last few weeks.
The police department is circulating an image of the suspect that was obtained from surveillance footage. Investigators request that anyone who has information about the suspect contact the police department at 781-7312 or Crime Stoppers at 549-STOP.