Double decker bus ignites on the Cuesta Grade
May 14, 2017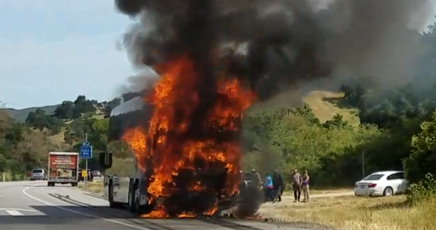 A double-decker bus caught fire on the Cuesta Grade Sunday morning shutting down one lane of northbound Highway 101 traffic for several hours, according to the CHP.
Shortly before 10 a.m., the bus pulled over south of Santa Margarita with smoke coming from the engine. Flames then erupted from the back of the bus.
The bus appears to be a complete loss.
No one was injured in the blaze.