Driver convicted of manslaughter in North County Christmas Eve crash
May 26, 2017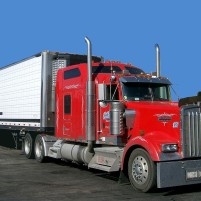 A San Luis Obispo County jury convicted a Las Vegas truck driver of four counts of vehicular manslaughter with gross negligence for the deaths of four San Miguel residents in a 2014 Christmas Eve crash. Philip Ken Trujillo now faces a maximum sentence of 10 years in prison.
On Dec. 24, 2014, Trujillo was returning to his Las Vegas home when he tried to turn left off Highway 101 into a truck stop at Wellsona Road north of Paso Robles. Trujillo's semi collided with an oncoming minivan.
The crash killed Crystal Lee Reuck, 22; David Castillo, 42; Karen Szasz, 45; and Taylor Swarthout, 22. Reuck, who was driving the minivan, was reportedly under the influence of methamphetamine at the time of the crash. However, evidence of Reuck's intoxication was excluded from the trial.
When Trujillo attempted to turn left onto Wellsona Road, he made the turn at an estimated 2 mph. Two cars headed southbound managed to avoid Trujillo's semi.
But, prosecutors said Reuck pulled his big rig in front of an oncoming vehicle.
While police investigated the collision, Trujillo was reportedly overheard taking directions on his cell phone about how to erase the truck's black box.
Closing arguments in Trujillo's trial concluded on Wednesday. The jury deliberated Wednesday afternoon and Thursday morning before delivering a verdict of guilty on all four counts Trujillo faced.
Trujillo's sentencing is scheduled for June 22.