ICE arrests 188 people, 9 in Santa Maria
May 27, 2017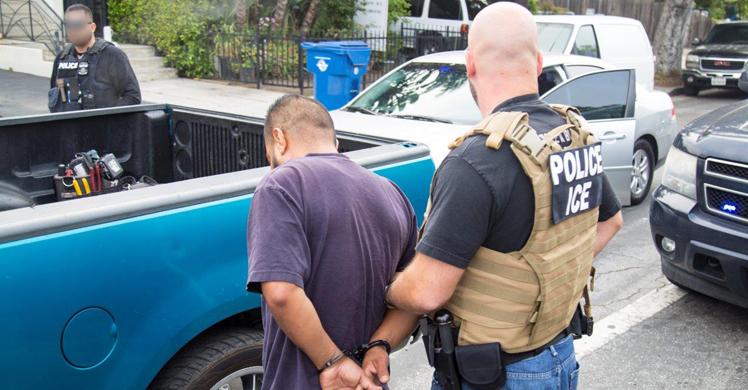 Federal immigration agents arrested 188 people in a five-day operation that targeted criminal aliens, illegal re-entrants and immigration fugitives. In the raids that concluded on May 24, agents arrested nine people in Santa Maria.
Of those arrested, 146 were Mexican nationals. The remaining 42 were citizens of 11 different countries including East Asia and Eastern Europe.
"The just concluded operation targeted public safety threats, such as convicted criminal aliens and individuals who have violated our nation's immigration laws, including individuals who re-entered the country after being removed, and immigration fugitives ordered deported by federal immigration judges," according to an ICE press release. "At least eight of the individuals arrested during the just concluded enforcement action now face federal prosecution for re-entry after deportation, a felony punishable by up to 20 years in prison."
Of those taken into custody, 169 had previous criminal convictions including 43 for drug offenses, 27 for domestic violence and 30 for driving under the influence.
Among those arrested were:
A 29-year-old Salvadoran national convicted of rape in California who was taken into custody May 22 in Los Angeles. Department of Homeland Security (DHS) databases indicate the man was deported in 2014 after serving a nine-year prison term, but subsequently returned to the U.S. illegally. The man now faces criminal prosecution by the U.S. Attorney's Office for felony re-entry after deportation.
A previously deported 51-year-old Mexican national arrested May 22 in La Puente who served three years in the California Department of Corrections following his conviction for cocaine trafficking.
A 47-year-old Mexican national arrested in Los Angeles May 20 who has prior convictions for felony assault and another conviction for battery. DHS databases indicate this individual was released in 2014 by local authorities despite an ICE detainer.
A 26-year-old Salvadoran national with a final order of removal arrested May 21 in Azusa who is a registered sex offender based upon his 2014 conviction for having unlawful sex with a minor.
"During targeted enforcement operations ICE officers frequently encounter additional suspects who may be in the United States in violation of federal immigration laws," according to the press release. "Those persons will be evaluated on a case by case basis and, when appropriate, arrested by ICE."
Under President Donald Trump, current ICE arrests compared to the same period of time in 2016 have gone up by nearly 40 percent.