Lawmaker files initiative to repeal California gas tax
May 6, 2017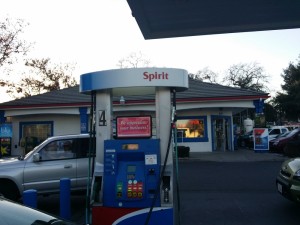 California voters may have a say on the gas tax increase that Gov. Jerry Brown recently signed into law.
Assemblyman Travis Allen (R-Huntington Beach) filed an initiative on Friday that calls for the repeal of SB 1, the gas tax increase law. Allen is striving to place the initiative on the Nov. 2018 ballot.
"Jerry Brown's decision to push through the largest gas tax increase in California's history without the approval of voters demonstrated a complete disregard for ordinary Californians," Allen said in a statement. "This ballot initiative will correct Brown's failure and allow the people of California to decide for themselves if they want to raise their taxes."
SB 1 increases gas taxes and vehicle registration fees in order to raise $5.2 billion annually, or $52 billion over the next decade, for road repairs and maintenance and other transportation-related projects. Starting in November, the tax on gas will increase 12 cents from 18 cents per gallon to 30 cents per gallon.
Taxes on diesel will increase even more. The excise tax on diesel will go up 20 cents from 16 cents a gallon to 36 cents a gallon, and the diesel sales tax will rise from 1.75 percent to 5.75 percent.
The legislation also creates a new vehicle registration fee ranging from $25 a year to $175 annually.
Backers of the repeal initiative have 150 days to gather 365,880 signatures from registered voters in the state.