Santa Barbara man shot and killed by deputies
May 13, 2017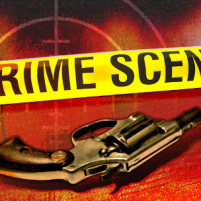 San Diego County Sheriff's deputies shot and killed a Santa Barbara man on the Barona Indian Reservation Wednesday afternoon. Jeroen Koornwinder, 50, allegedly tried to hit officers with his truck.
Koornwinder was driving erratically through the reservation when sheriff deputies were asked to respond. After a 10 minute pursuit, Koornwinder pulled over.
While deputies were attempting to put a spike strip near Koornwinder's truck tires, Koornwinder accelerated and tried to hit the deputies with his truck. Deputies then opened fire at Koorwinder.
The truck then crashed into a patrol car and a Lexus before running off the road. Koornwinder died at the scene.
Three women who were in the Lexus suffered injuries. Two of the women remain in the hospital with non-fatal injuries.