SLO County to fight back against illegal pot grows
May 25, 2017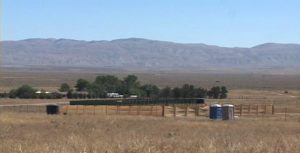 San Luis Obispo County Board of Supervisors voted 5-0 Tuesday to file lawsuits against marijuana growers operating in the California Valley who allegedly violated a county urgency ordinance. The ordinance forbids marijuana grows that had not been established on or before Aug. 23, 2016.
On Tuesday, the supervisors voted to authorize the county to file litigation against five individuals and businesses who have violated the urgency ordinance. County Counsel Rita Neal then disclosed the board's decision.
"The first five actions will be filed this week in superior court and will focus on cultivation in the California Valley," Neal said.
SLO County is seeking temporary and permanent restraining orders on the growers accused of breaking marijuana rules. County officials allege those growers are creating a public nuisance and using unfair business practices.
During its closed session hearing, the board also authorized litigation against other growers found to be in violation of the urgency ordinance.
"But that litigation will not only focus on the Cal Valley but other areas of the county as well," Neal said.