Woman airlifted off Bishop Peak
May 15, 2017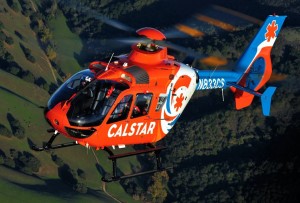 A 59-year-old who became light-headed while hiking ended up being airlifted off Bishop Peak Sunday afternoon. [KSBY]
Around 4 p.m., the San Luis Obispo Fire Department received a call about a light-headed hiker. When fire crews arrived at Bishop Peak, they learned the woman had dislocated her shoulder while being helped up some rocks.
Medics reached the woman after about 30 minutes, and a helicopter then flew her down the mountain. The woman was taken to a local hospital.
Heavy wind made the rescue more difficult, officials say. San Luis Obispo firefighters, Cal Fire and the CHP collaborated on the rescue.