More than 100 people exercise California's new right to die
June 28, 2017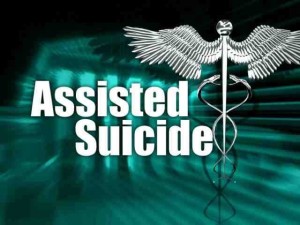 A total of 111 people took life-ending pills over the last seven months of 2016 under California right-to-die law. [USA Today]
The law took effect on June 9, 2016. A newly released report by the California Department of Health accounts for the terminally ill individuals who participated in the state's assisted suicide program between June 9 and Dec. 31.
During that period, 191 people who had six months or fewer to live received life-ending prescriptions. Of that group, only 111 had taken the pills by the end of last year.
According to the state report, 58.6 percent of the 111 people who died had been diagnosed with terminal cancer, and 18 percent were suffering from neuromuscular disorders like ALS and Parkinson's. A little more than 75 percent of those who died were between the ages of 60 to 89.
The majority of the individuals who took life-ending medication had at least some college education, and 89.5 percent of them were white.
Matt Whitaker, the state director of the group Compassion & Choices, said the statistics show California's new law is working as it should.
"The state's data show that even during the early months of the law's implementation, the law was working well and terminally ill Californians were able to take comfort in knowing that they had this option to peacefully end intolerable suffering," Whitaker said.