Atascadero apartment fire displaces four families
June 8, 2017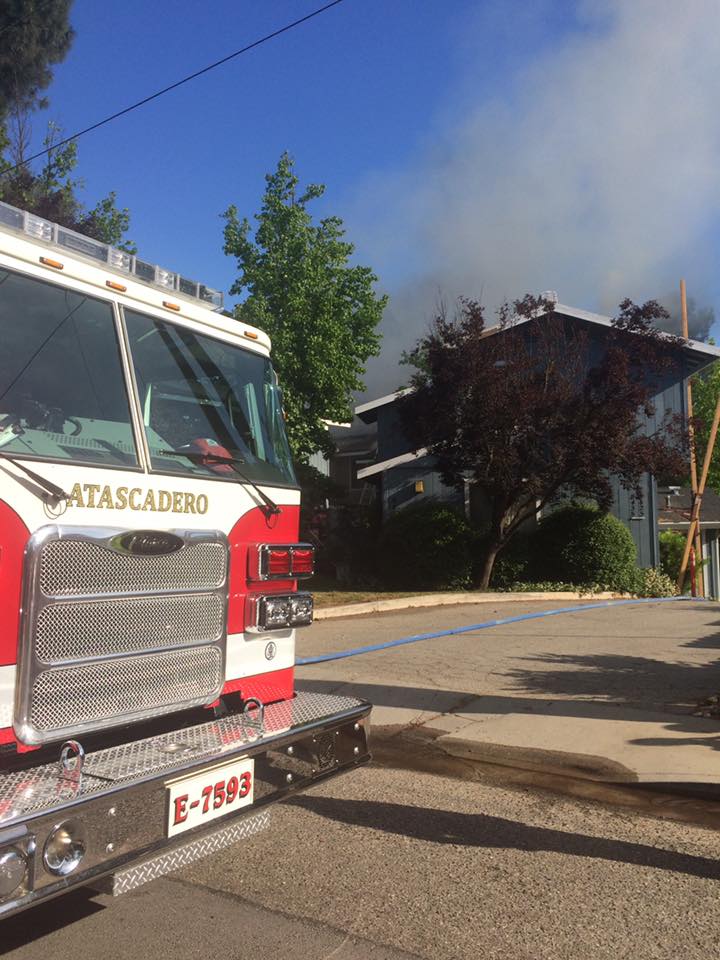 A fire at a four-unit apartment complex in Atascadero displaced four families on Wednesday.
Around 8 a.m., emergency personnel in Atascadero received a report on an explosion at a four-plex on San Andreas Avenue near the intersection of Highway 41 and Atascadero Avenue. Atascadero police officers were the first to arrive at the scene, and they found the building on fire.
Atascadero firefighters then arrived and put out the blaze with help from the Templeton, Paso Robles and Atascadero State Hospital fire departments. All of the residents of the building managed to escape uninjured.
The fire started in Unit 4, which sustained most of the damage. The blaze then spread to all four units.
Investigators have yet to determined the cause of the fire. The blaze remains under investigation.
The Red Cross is assisting the displaced families.