CalCoastNews staff appeals million-dollar libel award
June 17, 2017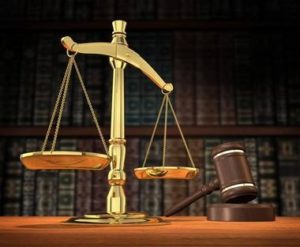 CalCoastNews reporters have filed an appeal of a $1.1 million libel judgment in the case where much of the information used by Karen Velie and Dan Blackburn was kept from the jury.
In 2012, CalCoastNews reported on the Integrated Waste Management Authority and one of its contractors, Eco Solutions. Eco Solutions owner Charles Tenborg later claimed he was libeled in the article. He sued and the case was tried in March.
In the two years leading up to the trial, two allies of Tenborg, San Luis Obispo County Supervisor Adam Hill and online commenter Aaron Ochs, engaged in a campaign of harassing CalCoastNews advertisers and making false claims about staffers.
CalCoastNews lost advertising revenues as Hill threatened advertisers who had business before the board of supervisors. Hill sent CalCoastNews' advertisers texts where he said he was working with Tenborg to destroy a media outlet through a lawsuit.
CalCoastNews advertising losses left the news site and its staff with virtually no money for a defense.
Two of CalCoastNews' witnesses died before trial. One died shortly after writing a declaration and the other died before she could be deposed.
In March, most of the reporters' witnesses and evidence was kept out of trial for a variety of reasons. Following a number of errors in the case, the jury returned its verdict, and a judgment was then entered for about $1.1 million in favor of Tenborg.
Since the trial, Hill and Ochs have continued to spread misinformation. Their latest false claim is that Phillips 66 is funding CalCoastNews' appeal. Hill again has wrongly concluded that people are working together to antagonize him.
On June 2, Ochs posted online that CalCoastNews' attorney Paul Beard, with the firm of Alston & Bird, is a close friend of San Luis Obispo County Supervisor John Peschong, a claim that Hill then shared on Facebook. Peschong and Hill are political rivals who disagreed on a proposed Phillips 66 rail spur.
Nevertheless, Peschong said he has never met Beard.
"I don't think I've ever spoken to Paul Beard," Peschong said.