California voters oppose gas tax hike
June 11, 2017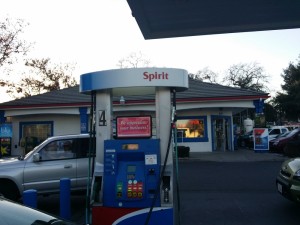 California voters are overwhelming opposed to the gas tax hike that is set to take effect later this year, according a poll released by the UC Berkeley Institute of Governmental Studies (IGS).
The results of the poll indicate 58 percent of California voters oppose SB 1, the gas tax law, while only 35 percent of voters support it. Additionally, 39 percent of voters strongly oppose the gas tax law, while only 14 percent strongly support it, according to the IGS poll.
Both large majorities of Republican and independent voters oppose the gas tax hike, according to the poll. Strongly liberal voters make up the only group in which a large majority supports the tax hike. Also, all major regions of the state, with the exception of the Bay Area, oppose SB 1.
SB 1 increases gas taxes and vehicle registration fees in order to raise $5.2 billion annually, or $52 billion over the next decade, for road repairs and maintenance and other transportation-related projects. Starting in November, the tax on gas will increase 12 cents from 18 cents per gallon to 30 cents per gallon.
Taxes on diesel will increase even more. The excise tax on diesel will go up 20 cents from 16 cents a gallon to 36 cents per gallon, and the diesel sales tax will rise from 1.75 percent to 5.75 percent.
The legislation also creates a new vehicle registration fee ranging from $25 a year to $175 annually.
Last month, Assemblyman Travis Allen (R-Huntington Beach) filed an initiative calling for the repeal of SB 1. Allen is striving to place the initiative on the Nov. 2018 ballot. Backers of his initiative have 150 days to gather 365,880 signatures from registered California voters.
Although California voters overwhelmingly oppose the gas tax hike, they remain supportive of Governor Jerry Brown, according to the IGS poll. Brown's job approval remains high at 59 percent. Only 41 percent of voters disapprove of Brown. Voter approval of the Legislature is declining, though.