Goleta man dies during dirt bike trip near Pozo
June 19, 2017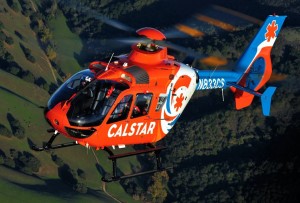 Search and rescue personnel found a 57-year-old Goleta man dead after he was reported missing while dirt biking near Pozo on Sunday. Joseph Dean Echavarria appears to have died of natural causes, according to the San Luis Obispo County Sheriff's Office.
Around noon, Echavarria became separated from two relatives while riding in the Turkey Flats area near Pozo Road and Queen Bee Road. Deputies searched the area with assistance from a CHP helicopter and Cal Fire personnel.
After locating Echavarria, the helicopter lowered Cal Fire crews to check on his condition. Cal Fire personnel discovered that Echavarria was dead, and a coroner's detective came out to the scene to investigate.
Thus far, it appears Echavarria died of natural causes, rather than suspicious conditions, a sheriff's office press release states. An autopsy is scheduled for Wednesday.