SLO prosecutors to retry Paso Robles man on rape charge
June 5, 2017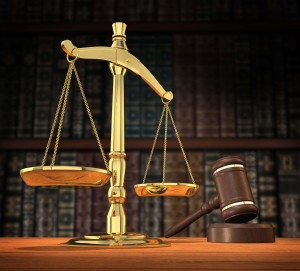 Less than a year after completing one trial, a Paso Robles man accused of raping his girlfriend's aunt is heading back to court for another.
Last July, a San Luis Obispo jury acquitted Rian Mabus, 32, of one of two rape charges. The jury, which was comprised of 11 men and one woman, acquitted Mabus of a charge of raping a person who is unconscious to the nature of the act.
The jury deadlocked six to six on a charge of rape of an intoxicated person. The San Luis Obispo County District Attorney's Office has since decided to retry Mabus on the second count, and jury selection in the case has already begun.
Mabus's charge stems from an incident during Labor Day weekend in 2014, in which he had sex with his girlfriend's aunt while she was staying at the Atascadero apartment in which Mabus and his girlfriend were living. The alleged victim testified during the trial that she awoke in a pool of vomit in her niece's bed where Mabus was penetrating her vagina from behind.
The prosecution also said Mabus was whispering the woman's name in her ear and pushing her face into the pool of vomit while he was raping her. The alleged victim said she consumed about five drinks earlier that night, and Mabus, who was making cocktails, may have drugged her.
Mabus initially denied having sex with the woman, but a rape test revealed the presence of his DNA. The defendant testified during the trial that the sex was consensual. The defense argued the alleged victim made up the rape allegation because she was embarrassed she had sex with her niece's boyfriend and was concerned her daughter may have seen the act.
Had Mabus been convicted of both rape charges, he wold have faced a maximum prison sentence of 10 years. Mabus is still facing a maximum of eight years in prison.