Tanker truck crashes in route to Phillips 66 oil refinery
June 24, 2017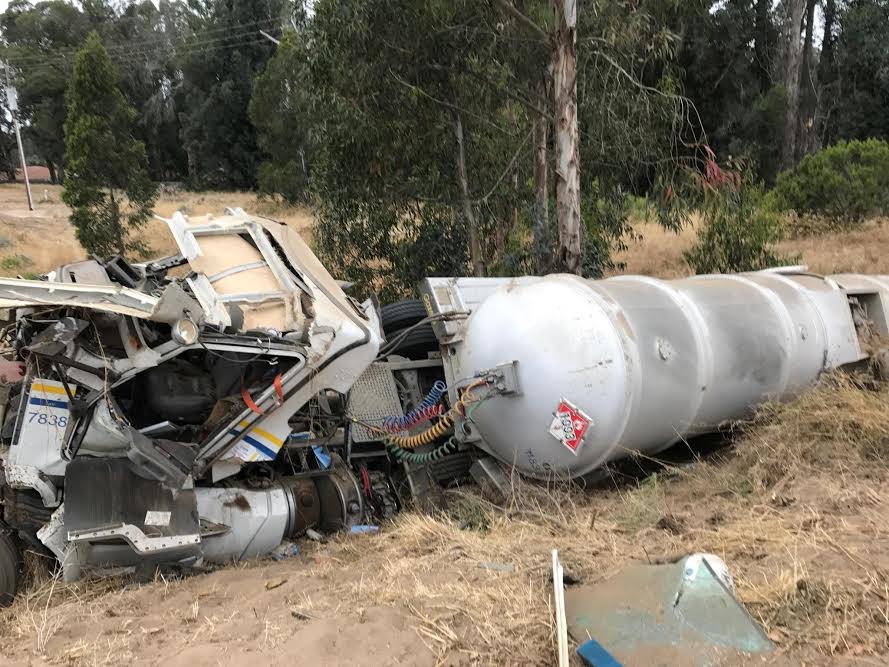 A tanker-truck hauling 5,200 gallons of crude oil crashed near Highway 1 in Nipomo Friday evening causing a small leak. Approximately five gallons of oil leaked from the truck.
The tanker truck was in route from San Ardo to a Phillips 66's refinery in Nipomo when it rolled about 15 feet off Guadalupe Road near Highway 1 and Willow Road. The driver did not require medical attention.
The accident occurred three months after the San Luis Obispo County Board of Supervisor voted 3-1 against a controversial proposal to put in a rail spur so that crude oil, which at the time was delivered by pipeline, could be transported to the Nipomo Mesa refinery by train.
During the hearings, opponents of the rail spur voiced concerns of a train derailment and oil spill. Proponents argued that the additional train traffic would have a minimal impact compared to the added truck traffic anticipated if the project was denied.
Phillips 66 officials said oil production is decreasing in California, and the rail spur would allow the company to bring in crude oil from new suppliers. Company officials said that if the county denied the rail spur project, Phillips 66 would deliver the additional oil by adding about 100 truck trips per day.
Following Friday evening's rollover accident, a county hazmat unit cleaned up the spill.