California prosecutor and son of Watergate figure arrested for child porn
July 28, 2017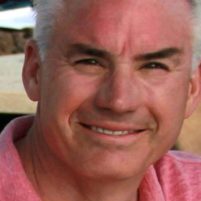 A California deputy attorney general who is the son of a prominent figure from the Watergate scandal was arrested this week and charged in federal court with possession of child pornography. [Union-Tribune]
Federal prosecutors say investigators found child porn at the Coronado home of Raymond Joseph Liddy, 53. Liddy is the son of G. Gordon Liddy, who helped direct the burglary of the Democratic National Committee headquarters during the Watergate scandal.
The younger Liddy was arrested on Tuesday. He has since pleaded not guilty in a San Diego federal court and has been released in lieu of $100,000 bond. A judge placed Liddy in home detention with GPS monitoring.
Following Liddy's arrest, the state Attorney General's Office released a statement saying it is "aware of the matter" and that Liddy has been placed on administrative leave.
The investigation into Liddy began in January when an electronic service provider sent a tip to the National Center for Missing and Exploited Children stating a user had uploaded an image that appeared to be child porn. About a month later, another service provider sent a similar tip to the same organization stating a user had uploaded 10 such images through a messaging program.
The Center for Missing and Exploited Children forwarded the tips to the San Diego Internet Crimes Against Children task force, which traced the activity to a home in Coronado. Investigators discovered the user's emails and chat logs, which showed the person portrayed himself as a 48-year-old married man with children, though his profile also indicated he was 52.
On Tuesday, two FBI agents and a task force officer interviewed Liddy at his home. Liddy admitted to using Internet services of the first provider and the screen name associated with the second provider, as well as other connected email addresses.
Liddy said he used the screen name and other aliases to share sexual fantasies on the Internet, claiming he often downloaded sexual images but deleted them shortly later. The prosecutors said he might have forwarded some of the images before deleting them and that most of the photos were of adults, but it is possible some may have been of children, according to the criminal complaint.
Following the interview, investigators served a search warrant at Liddy's home and found numerous photos on a computer and thumb drive of minors engaged in sexual conduct. One image showed a nude girl blindfolded with her hands bound together, the complaint states.
Liddy has been a state prosecutor since 2008, according to his LinkedIn page. His work has focused on health care, including cases relating to drug pricing, Medi-Cal fraud, elder abuse, kickbacks and off-label drug marketing. A profile on the business news site San Diego Source states Liddy was a reserve Marine colonel.