Rattlesnake bites on the increase in SLO County
July 29, 2017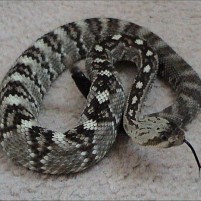 San Luis Obispo County hospitals have treated five people for rattlesnake bites this year, and treatment is not cheap. It cost about $30,000 a patient to treat rattlesnake bites.
Rattlesnake season — when the snakes are not hibernating in their dens — usually starts in March and runs as late as October. Because of an increase in the rodent population, which rattlesnakes eat, there appears to be an increase in rattlesnakes.
Of the 7,000 to 8,000 venomous snake bites in the United States each year, on average only five bites are fatal, according to the Centers for Disease Control. Most snake bite victims recover after a dose of antivenin.