Manse on Marsh owner charged with manslaughter
July 25, 2017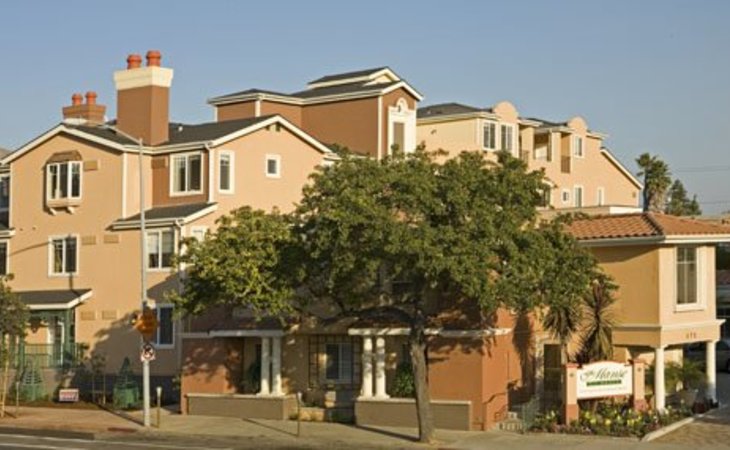 California Department of Justice investigators arrested the owner and a former employee of The Manse on Marsh, an independent living facility in San Luis Obispo, for their alleged culpability in the death of one of their residents.
On July 19, the California Attorney General's Office filed charges of involuntary manslaughter and elderly and dependent adult abuse against Christopher E. Skiff, 54, and Gary L. Potts, 63. Investigators contend that Skiff and Potts knowingly and willfully endangered Mauricio Edgar Cardenas, 65, and ultimately caused his death in 2014, according to the criminal complaint.
"It was such an odd passing that caused the query," Skiff told CalCoastNews in 2015. "The police and DA already exonerated us of any wrong doing."
On Dec. 21, 2014, Mauricio Edgar Cardenas, 65, was attempting to cross Los Osos Valley Road in Los Osos when he was hit and killed by a 2010 Dodge Challenger driven by 26-year-old Ricardo Serafin. The California Highway Patrol determined that Serafin was not able to avoid Cardenas because of the darkness at the place where Cardenas was crossing.
On Dec. 30, 2014, The Bureau of Medi-Cal Fraud and Elder Abuse received a letter that reported "Cardenas was not a suitable resident for MMALF and that the Executive Director knowingly admitted Cardenas to the facility with a dementia diagnosis and the facility lacks a dementia waiver to house such residents."
As a result, the letter alleged Cardenas was not provided the proper care and oversight.
"There is a solid consensus that if Mr. Cardenas had been appropriately placed in a more secure environment where his unique safety needs could have been monitored – he would still be alive today," the letter says.
On March 24, 2015, more than a dozen investigators from the state's Medicare fraud and elder abuse division seized files and computers during the raid of the Manse on Marsh, according to a CalCoastNews exclusive. The search was conducted using a search warrant, DOJ Press Secretary Kristin Ford, said.
"We can confirm that we served a search warrant on the premises of Manse on Marsh in San Luis Obispo on March 24, 2015," Ford said in a 2015 email. "It is an active, criminal investigation and so we can't provide further information or comment at this time."
The Manse on Marsh is an assisted living community that provides seniors with care and amenities. The property includes 87 apartments located in three buildings.
After investigators began searching the facility, Skiff called a group meeting for residents and staff in which he advised them to contact an attorney before speaking with investigators, a family member of a resident said.
Skiff was released from the San Luis Obispo County Jail on the same day he was booked. Gary Potts is currently being held without bail at the Smith County Jail in Texas.