Skateboarder steals cash from SLO sandwich shop tip jar
July 26, 2017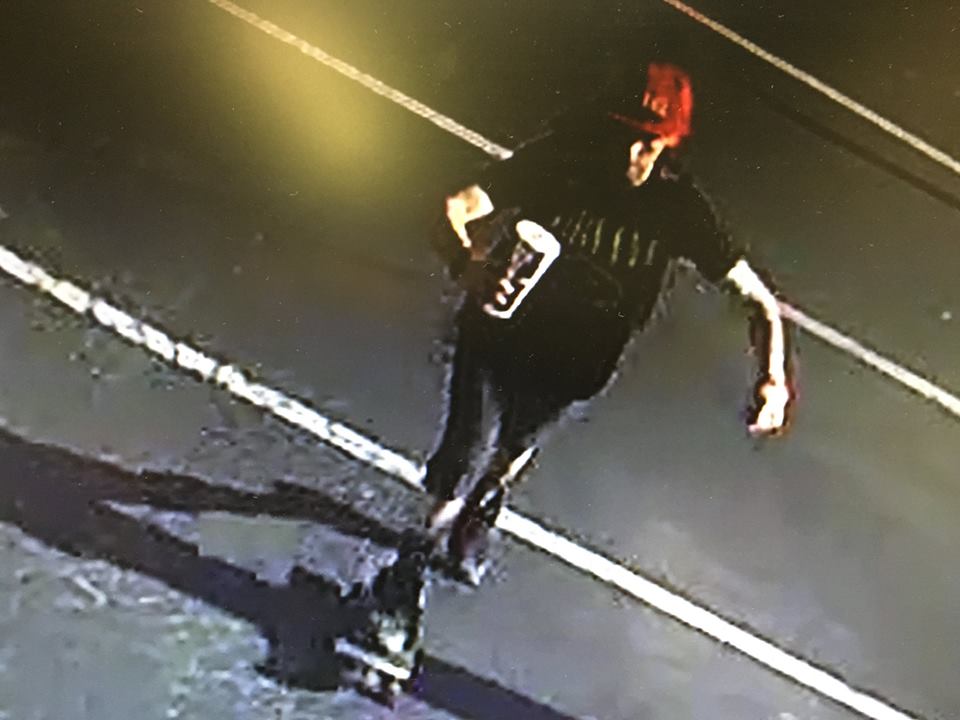 San Luis Obispo police are searching for a teen who stole money Monday from inside a tip jar at a sandwich shop on the 300 block of Higuera Street. The suspect is a 16 to 17-year-old white male with blonde hair.
Police are circulating surveillance images of the suspect skating away. He was wearing a black shirt and red baseball cap and was riding a white and red skateboard.
Investigators request that anyone who knows the suspect or saw him in the area contact the police department watch commander.