Cal Poly averts admissions fiasco by making room for extra students
August 10, 2017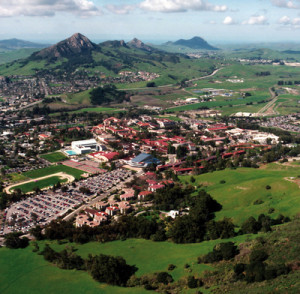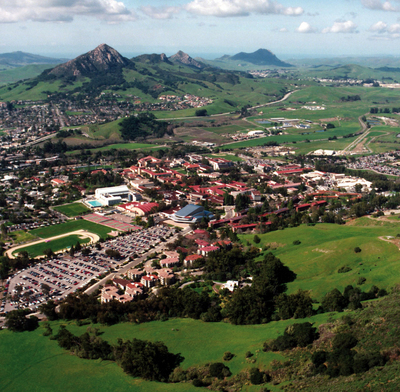 Unlike a couple University of California campuses, Cal Poly has averted public outrage by finding ways to make room for hundreds of students the university did not expect to accept for admissions. [LA Times]
In 2015, after more students than expected said they would attend UC Santa Cruz, the university withdrew admissions offers to more than 500 prospective students who missed paperwork deadlines. UC Irvine took a similar approach this year, abruptly rescinding about 500 admissions offers after 850 more students than expected committed to attending the university. But in response to public pressure, UC Irvine reversed course and said it would readmit most of the students who had their admission taken away.
Cal Poly likewise miscalculated this year when offering admission to prospective students. About 700 extra students accepted admissions offers.
The  miscalculation was due in part to a decision by Cal Poly to eliminate an option that allowed students to make early, binding commitments to enroll on the San Luis Obispo campus. In the past, when students applied for early enrollment it boosted their chances of acceptance.
However, the early enrollment program was viewed as advantageous to wealthier students because poorer students need to wait to receive financial aid packages.
Doing away with early enrollment resulted in the incoming freshman class consisting of 30 percent more low-income and underrepresented minorities. But, it also made the enrollment process more unpredictable.
Incoming freshmen accepted Cal Poly admissions offers at a rate of 34.6 percent this year, compared to 29.5 percent last year.
Additionally, 400 more current students than expected have said they are returning to the Cal Poly campus this fall. Many of the returning students have benefited from increased academic support and counseling, which prevents them from dropping out, according to the university.
Unlike the Davis and Irvine campuses, Cal Poly did not resort to withdrawing admissions offers. Cal Poly is accommodating the extra students by reconfiguring dorms to contain 1,000 more beds. The university is also hiring additional faculty.