Cambria woman to get prison time for embezzlement
August 10, 2017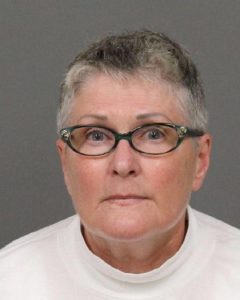 A woman who was found to have embezzled more than $1 million from a Cambria construction business reached a plea deal with San Luis Obispo County prosecutors that will place her in state prison for up to 10 years.
On Wednesday, Elizabeth Edith Shaw, 68, pleaded no contest to 26 felony charges stemming from the embezzlement case. Shaw's plea deal calls for her to receive a 13-year sentence with a clause stipulating she will spend a minimum of seven years in prison and a maximum of 10 years.
Prosecutors are requesting that Shaw be ordered to spend 10 years behind bars. The Cambria woman would have faced a maximum sentence of 16 years and four months in prison if she was convicted of all the charges she initially faced.
Shaw embezzled more than $1.1 million from Winsor Construction between 2005 and 2016, while working as the company's bookkeeper, according to the SLO County District Attorney's Office. She allegedly admitted to using the money to pay her mortgage and other bills.
Another accountant hired by Winsor Construction uncovered the fraud after Shaw informed the owner of the business that there was only $28,000 left in the company's operating account.
The district attorney's office, in conjunction with the SLO County Sheriff's Office, conducted a 10-month investigation into the embezzlement case prior to filing charges against Shaw. Deputies arrested Shaw in April.
In May, a judge granted Shaw a temporary release from jail so that she could sell personal assets to repay her victims. Shaw then returned to SLO County Jail, where she has remained since May with her bail set at $1 million.
Shaw's sentencing is scheduled for Oct. 16.