Katie Lichtig resigning as SLO city manager
August 7, 2017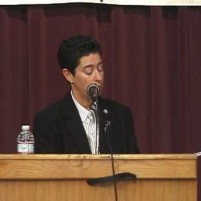 Following more than 7.5 years at the helm of San Luis Obispo's city government, Katie Lichtig is departing the Central Coast for an executive role in Santa Monica.
The city of SLO announced in a press release that Lichtig has been hired as chief operating officer/assistant city manager of Santa Monica. In 1992, Lichtig began her municipal career in Santa Monica, a city that now has a budget of nearly $775 million and 2,300 full-time staffers.
It is unclear why exactly Lichtig is choosing to leave San Luis Obispo and return to Santa Monica. Lichtig's last working day in San Luis Obispo will be Sept. 28
"I have cherished my time serving the San Luis Obispo community. Together we have solved the problems of today, envisioned a bright future and created life-long friendships," Lichtig said in a statement.
Santa Monica City Manager Rick Cole, who selected Lichtig from a nationwide field of candidates, released a statement commending her.
"I sought out Katie because I knew about her achievements and skills in our profession," Cole said. "After a rigorous process with stiff competition Katie rose to the top."
Lichtig's tenure in San Luis Obispo, however, has included several controversies ranging from the amount of money she makes to her appearance in a raunchy video.
Since her hire, numerous residents have complained about Lichtig's pay, which regularly exceeded $300,000 a year. In 2016, Lichtig received a base salary of more than $230,000 and nearly $338,000 in total pay, according to Transparent California.
San Luis Obispo's staffing and pension costs also rose considerably during Lichtig's tenure as city manager, culminating with the city facing multi-million dollar budget shortfalls following a decision by CalPERS, the state retirement system, to lower investment its forecast.
Also recently, Lichtig was fined over her participation in a video that allegedly sexually objectified firefighters. The video was intended as a spoof to promote the SLO Chamber of Commerce, yet it resulted in Lichtig receiving a $2,659 fine and SLO Fire Chief Garret Olson getting fined $5,442.
Lichtig will start work in Santa Monica shortly after leaving San Luis Obispo in late September.