Has SLO City Manager Katie Lichtig been grooming her replacement?
August 19, 2017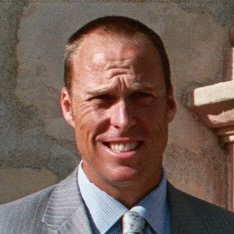 For multiple years, San Luis Obispo City Manager Katie Lichtig has had a succession plan of turning over the reigns to Derek Johnson, who is currently SLO's assistant city manager, Lichtig told the Tribune.
In 2015, Johnson swapped places with Michael Codron, with Johnson taking over as assistant city manager and Codron shifting to the job of community development director. Lichtig told the Tribune the move was part of a purposeful succession planning effort.
Now, with Lichtig having announced she is resigning to return to the city of Santa Monica, San Luis Obispo is conducting an internal search for its next city manager. Only Johnson is interested in the job, Lichtig said to the Tribune.
The San Luis Obispo City Council plans to conduct a closed session assessment of Johnson in early September.
Johnson has worked for the city of SLO since 2011. He served as community development director from 2011 to 2015. In addition to assuming the role of assistant city manager in 2015, he also served as interim finance and information technology director for about six months.
Previously, Johnson worked as the general manager of the Isla Vista Recreation and Parks District from 1996 to 2006 and as Santa Barbara County's director of long-range planning from 2006 to 2010. In 2010 and 2011, Johnson served as community development director for the city of Capitola.
The prospective SLO city manager holds a bachelor's degree from UC Santa Barbara in environmental studies. He has also completed the United States Army Communications and Combat School.
Earlier this month, Lichtig announced she is resigning as city manager to become chief operating officer/assistant city manager of Santa Monica. In 1992, Lichtig began her municipal career with the Southern California city.
Lichtig has served more than 7.5 years at the helm of San Luis Obispo's city government. Her last working day in SLO will be Sept. 28.