SLO voters shoot down nondiscrimination in housing measure
August 23, 2017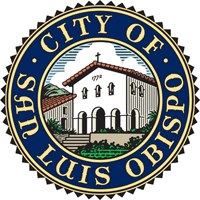 In a special election in which only a quarter of city voters participated, the San Luis Obispo electorate shot down an initiative aimed at permanently putting an end to SLO's dormant rental inspection program.
The ballot measure asked voters whether they wanted to establish a nondiscrimination in housing ordinance. Backers of the initiative said the proposed ordinance was needed because city officials are planning on bringing back a revised rental housing inspection program. City officials denied the allegation and claimed the nondiscrimination in housing ordinance would derail the city's affordable housing program.
In a vote-by-mail election that culminated Tuesday, San Luis Obispo voters rejected the ballot measure, with 70.91 percent voting against it and 29.09 percent voting for it, according to the SLO County Clerk-Recorder's Office. Some late-arriving ballots have yet to be counted, but the result of the election is clear.
With all precincts reporting, a total of 7,160 ballots had been cast, amounting to 25.26 percent of voters.
Though the election drew sparse interest from voters, the wording of the ballot measure caused considerable confusion and sparked a feud between SLO City Hall and the San Luis Obispo County District Attorney's Office. After being asked to look into the matter, the district attorney's office stated it appeared the city unlawfully changed the text of the ballot measure.
Earlier this year, a citizens' initiative succeeded in calling for a special election on repealing an ordinance that allowed city workers to inspect rental properties and collect fees. The successful initiative also called for voters to be asked whether to replace the ordinance with a nondiscrimination in housing rule.
Following the citizens' signature drive, the San Luis Obispo City Council opted to repeal the unpopular rental inspection ordinance but not replace it with a nondiscrimination in housing ordinance. Then, the city altered the text of the ballot measure that was submitted so that it no longer mentioned repealing the controversial ordinance.
In June, the DA's office stated in a letter to city resident Kevin Rice, a supporter of the initiative, that it appears the city council unlawfully changed the ballot measure. The letter stated the city did not do anything criminal, though, because there was no intentional fraud.
The letter prompted an angry response from both San Luis Obispo City Attorney Christine Dietrick and members of the city council, who were each opposed to the nondiscrimination in housing proposal.
As vote-by-mail ballots began to arrive at voters' homes, several residents contacted CalCoastNews saying they wanted to make sure the rental inspection program is not reinstated, but they did not know whether to vote "yes" or "no" due to the confusing wording of the initiative.
Proponents of the ballot measure said the city was confusing voters and trying to play up its decision to repeal the rental inspection ordinance in order to derail the initiative.