Sheriff Ian Parkinson bucks state, provides inmate release dates
March 31, 2018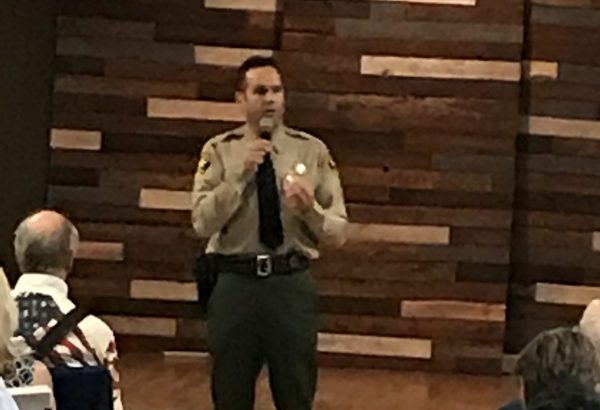 San Luis Obispo County Sheriff Ian Parkinson, who opposes sanctuary state rules that bar his department from cooperating with federal immigration officials, announced Wednesday at a town-hall meeting in Santa Margarita that he is providing the release dates of all inmates in the San Luis Obispo County Jail on the department's website. [Cal Coast Times]
Last week, the Orange County Sheriff's Department disclosed plans to skirt the new California sanctuary law, that limits cooperation with federal immigration officials, by providing all inmate release dates. Orange County officials have voiced concerns that a failure to remove criminals in the country illegally was a threat to public safety.
On Wednesday, Parkinson voiced his concerns with releasing people, who are in the country illegally and who have been charged with felonies, back into the community.
In response to a question about Parkinson's views on Orange County's decision to skirt California's sanctuary laws, Parkinson said his department already provides the public and other agencies the names of inmates and their release dates on its website.
"We already provide release dates," Parkinson said. "When you tie the hands of law enforcement to talk to federal law enforcement, it is unproductive."