SLO County destroys 2.63 tons of marijuana
June 23, 2018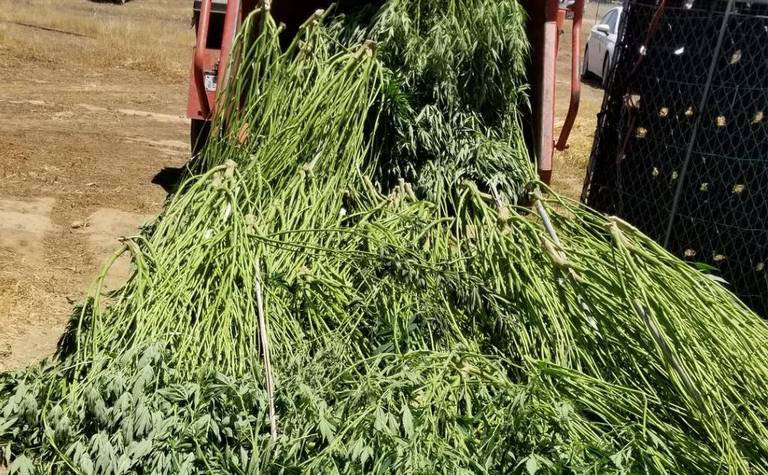 San Luis Obispo County staffers seized 2,600 marijuana plants weighing 2.63 tons from six illegal grows in the Isolated and sparsely populated California Valley on Thursday, according to the county. [Cal Coast Times]
Several years ago, commercial pot farms sprung up on numerous parcels of land in this desolate area adjacent to the Carrizo Plain National Monument. At that time, law enforcement put the number of fenced half-acre to two-and-a-half-acre farms at more than 200.
Because of issues with insufficient water, small parcels, the endangered kangaroo rat and crime, the SLO County Board of Supervisors voted for zoning laws that bar marijuana cultivation in the California Valley. However, while some growers followed county zoning laws others did not.
County inspectors then sent letters to the owners of multiple illegal pot grows to either stop growing and remove the plants or the county would abate the nuisance.
On June 21, county officials served six abatement warrants on properties in California Valley. As a result, over two tons of illegal cannabis was seized and destroyed.