SLO County supervisors spar over oil well ban ballot measure
June 20, 2018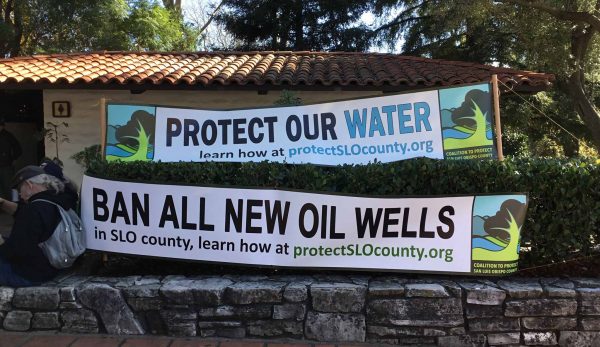 An initiative that would ban new oil wells in unincorporated parts of San Luis Obispo County will appear on this November's ballot, following a contentious decision by the County Board of Supervisors on Tuesday. [Cal Coast Times]
The ballot measure, a citizens' initiative, would prohibit extracting oil from new wells and wells that are repaired in the future. Property owners would be allowed to continue operating existing oil wells, which would become nonconforming uses in county code.
Additionally, the initiative would impose a ban on hydraulic fracturing, or fracking, and well stimulation treatments, such as acid well stimulation. While fracking is not currently occurring in SLO County, the proposed ballot measure text states it might be used in the future to extract oil from the Monterey shale formation.
Prior to the initiative coming to the board of supervisors, backers of the measured gathered more than the necessary number of signatures to place the oil well ban on the ballot. On Tuesday, the board voted 4-0 to affirm that the measure would go to voters this fall.
Tuesday's hearing included public comment from many proponents and opponents of the measure, and the board discussion centered around whether or not to provide voters with an economic impact statement on the initiative. Supervisors Bruce Gibson and Adam Hill opposed the inclusion of an economic impact statement, but facing the possibility of a court ordering its inclusion in the ballot, the two liberal supervisors withdrew their objection.
Supervisor John Peschong recused himself from the hearing because of his professional ties to the oil industry.
Supporters of the initiative argue it is necessary to protect the water, air and land of SLO County. Opponents argue the measure would have devastating impacts on the local economy.