20 structures destroyed in Central Coast fire, videos
July 7, 2018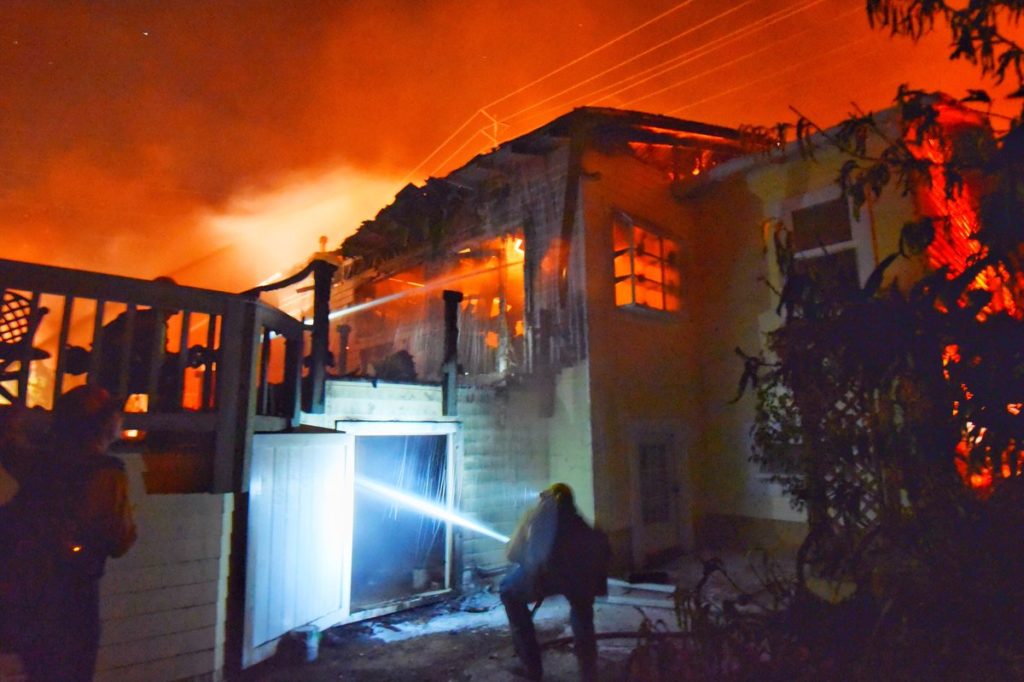 A wildfire burning in the foothills above Goleta has consumed 50 to 80 acres and destroyed 20 structures. The wind-whipped brush fire is 5 percent contained. [Cal Coast Times]
VegFire-#HolidayIncident a fast moving wind driven fire burns a structure on Fairview Avenue Goleta. Multiple structures threatened w mandatory evacuations underway. CT 8:46 pic.twitter.com/VtljO2iCeJ

— SBCFireInfo (@EliasonMike) July 7, 2018
The blaze, which authorities call the Holiday Fire, broke out Friday evening off Holiday Hill Road near North Fairview Avenue. Officials quickly ordered evacuations as wind-blown flames rapidly advanced in temperatures of nearly 100 degrees.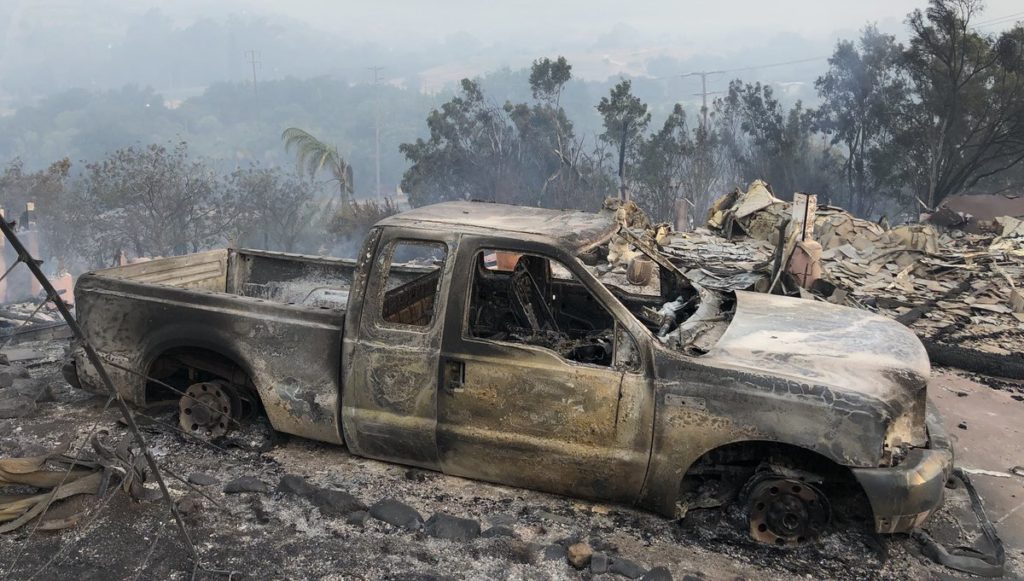 Authorities initially issued mandatory evacuations orders for residents on the mountain side of Cathedral Oaks Road.
VegFire-#HolidayIncident A Santa Barbara CO FD FF puts water on flames at a home off Fairview Avenue in Goleta. pic.twitter.com/W56ZUyxG2d

— SBCFireInfo (@EliasonMike) July 7, 2018
At about 11 p.m., officials expanded the evacuation area to include everything north of Cathedral Oaks between Patterson Avenue on the east and La Patera Lane on the west.