Man proposes to wife in the ruins of the Holiday Fire
July 8, 2018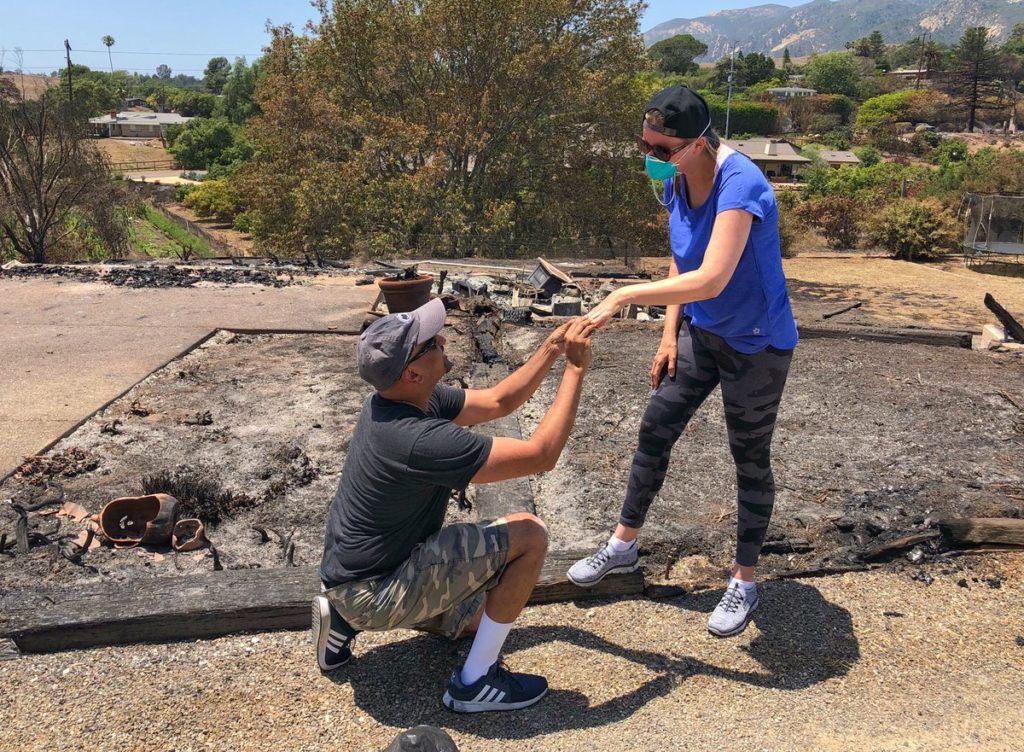 A couple who lost their home in the Goleta Holiday Fire returned to find a damaged wedding ring in the ruins. [Cal Coast Times]
Isho and Laura Rao lost their home of three years on Friday evening. Firefighters permitted the couple to return to the home to search for Laura Rao's wedding ring.
After they found the ring, Ishu Rao dropped to a knee and asked her to marry him again.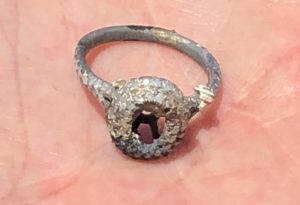 The Holiday Fire has destroyed 10 homes and nine other buildings, damaged three homes and burned 100 acres. It is 80 percent contained and has not spread since Saturday afternoon.
The wind-whipped fire broke out Friday evening off Holiday Hill Road near North Fairview Avenue. Officials quickly ordered evacuations as wind-blown flames rapidly advanced in temperatures of nearly 100 degrees.
Authorities initially issued mandatory evacuations orders for residents on the mountain side of Cathedral Oaks Road. Most residents who were evacuated have been allowed to return to their homes.