Paso Robles Council contemplating a sales tax increase
July 6, 2018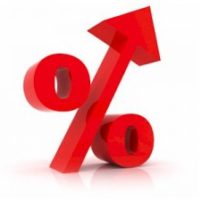 The Paso Robles City Council is considering placing a 1 percent sales tax measure on the November ballot, a move that could give the jurisdiction the highest sales tax rate in San Luis Obispo County. [Cal Coast Times]
Currently, Paso Robles has a sales tax rate of 7.75 percent, .5 percent higher than the state of California rate of 7.25 percent. Like each city in SLO County, Paso Robles has an existing half percent sales tax as a result of a ballot measure. Paso Robles voters approved a sales tax increase in 2012 on an approximately 59 percent to 41 percent vote.
Paso Robles officials are now proposing an initiative on the November ballot that would raise the sales tax to 8.75 percent. If placed on the ballot and passed by a majority vote, the sales tax increase would remain in place unless it is repealed by voters.
The measure would generate about $9.5 million annually for the city's general fund, according to a city staff report. Staffers say certain city services are underfunded in the current budget.
In order to sell the measure, Paso Robles officials are saying the revenue would go toward city streets and emergency services. A survey conducted by a polling company hired by the city found voters prioritize spending on fixing streets and roads and improving law enforcement and emergency services.
The city is also considering placing a simultaneous citizen oversight measure on the ballot. Citizen oversight of the sales tax revenue is said to boost the popularity of the tax hike initiative.
Paso Robles officials have also considered the possibility of placing a parcel tax on the ballot, though the survey found such a measure lacks popular support.
Recently, the San Luis Obispo City Council likewise floated the idea of a 1 percent sales tax increase. The San Luis Obispo council tabled the idea because of a lack of support, but it is still considering placing the measure on the 2020 ballot.
Paso Robles is now one of many cities in California pursuing a sales tax increase. The numerous sales tax initiatives have arisen following a CalPERS rate adjustment and surging pension costs that have damaged many cities' budgets. Critics are alleging cities in California are pushing tax hikes to pay for pension costs while packaging the measures as initiatives to fund police, fire protection and other vital services.