Democratic congressional candidates stand against California gas tax
August 27, 2018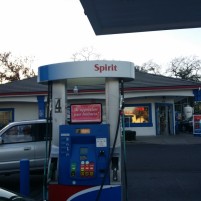 With California's gas tax becoming a hot issue in congressional races and constituencies in swing districts appearing to support a repeal, certain Democratic candidates for the House of Representatives are taking stands against the fuel tax. [Cal Coast Times]
Three Democrats running against incumbent Republican congressmen have recently criticized California's gas tax increase, which is currently the subject of a repeal effort. One of the three Democratic congressional candidates has gone so far as to endorse Proposition 6, the initiative calling for a repeal of the gas tax.
Democrat Katie Porter, who is running in Orange County against Rep. Mimi Walters, launched a cable television advertisement declaring she opposed higher gas taxes. Porter launched the ad after coming under attack by a super PAC, which was airing an ad claiming she refused to oppose the gas tax even though California has the highest gas prices in the country.
Josh Harder, who is challenging Rep. Jeff Denham in a Central Valley district that includes Modesto, Turlock and Tracy, wrote an op-ed in the Turlock Journal opposing the gas tax, arguing funding for infrastructure improvements should come from the federal government. Harder went a step further in telling McClatchy he supports Prop. 6.
Jessica Morse has not said she supports the repeal effort, but still criticized the gas tax, saying it is "double taxation" and also arguing Congress must provide more infrastructure funding. Morse is running against Rep. Tom McClintock in an Eastern California district that includes part of the Sierra Nevadas.
Meanwhile, the proponents of the repeal argue Democratic support for their initiative is disingenuous.
Carl DeMaio, a former San Diego city councilman who is leading the "Yes on 6" campaign, said the Democratic candidates opposing the gas tax are lying to their constituents and not helping the repeal effort. DeMaio said his group reached out to campaigns across the state asking for support, but Democrats running for Congress, including Porter and Harder, refused to offer assistance.
California's gas tax increase, which took effect last year, raised the base tax on gasoline 12 cents from 18 cents per gallon to 30 cents per gallon. Taxes on diesel increased even more.
The excise tax on diesel increased 20 cents from 16 cents per gallon to 36 cents per gallon, and the diesel sales tax rose from 1.75 percent to 5.75 percent. Additionally, there is a new vehicle registration fee ranging from $25 to $175 annually.
If Prop. 6 were to pass, it would reduce state transportation tax revenue by $2.9 billion in the upcoming fiscal year and by $4.9 billion annually thereafter.
Gas tax revenue is primarily intended to support state highway maintenance and rehabilitation, as well as local streets and roads, mass transit and bicycle infrastructure. Critics say the tax hike is compensating for frivolous spending by Brown and Caltrans.
Recent polling showed the repeal campaign had a double digit lead. However, many voters were still undecided, and the supporters of the gas tax have built a substantial fundraising advantage.