Morro Bay police search for wallet thief
August 23, 2018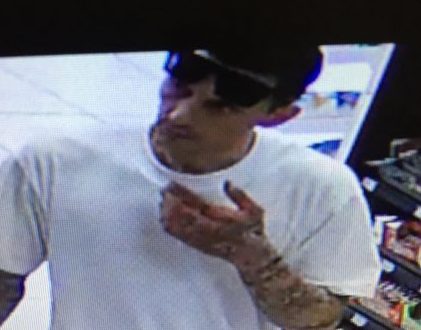 Morro Bay police are asking the public for help in tracking down an alleged thief who is accused of stealing a man's wallet and then using the victim's credit cards. [Cal Coast Times]
On Aug. 11, the suspect broke into a locked vehicle in front of Dorn's Original Breakers Cafe and stole a person's wallet, according to the Morro Bay Police Department. The thief then used the stolen credit cards at several locations in Morro Bay and Atascadero, police say.
Police obtained surveillance footage of the man driving a maroon or purple Ford Mustang. Authorities are circulating images of the suspect and his car.
Anyone who has information about the suspect is asked to call Detective Stuart at (805) 772-6225.