California's plan to reverse old marijuana convictions
August 23, 2018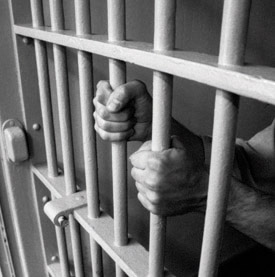 The California Legislature passed a bill Wednesday that could greatly expand the number of convictions of marijuana-related offenses that are expunged or reduced. [Cal Coast Times]
When California voters passed Proposition 64, in addition to legalizing marijuana, they also approved provisions that reduce or eliminate a variety of pot-related violations. For instance, selling marijuana without a license was previously punishable by a prison sentence of up to 4 years, but the maximum penalty for the offense was reduced to 6 months in county jail.
Additionally, Prop. 64 made the reduction and elimination of pot violations retroactive. Thus, individuals with existing felonies or misdemeanors for some marijuana offenses can now petition courts to expunge or reduce their convictions. But, relatively few individuals have been engaging in this process.
"Several local district attorneys in counties like Alameda, Sacramento, San Diego, San Francisco, Sonoma and Yolo are reducing or dismissing Prop. 64-eligible convictions without requiring individuals to initiate the process," said Assemblyman Rob Bonta (D-Oakland). "However, this is only a handful of California's 58 counties."
Bonta authored AB 1793, which passed the state Senate Wednesday on a 28-10 vote after previously passing the Assembly. If signed into law, the bill would require the state Department of Justice to review records in the state criminal history database and identify past convictions that are potentially eligible for recall, dismissal of sentence or redesignation.
The DOJ would have until July 1, 2019 to complete the review and notify local prosecutors of all cases in their jurisdiction that are eligible for elimination or reduction of marijuana-related convictions.
By July 1, 2020, local prosecutors would have to review all of the cases and determine whether to challenge those slated for resentencing, dismissal or redesignation. Prosecutors could mount a challenge if the individual does not meet eligibility requirements or poses a risk to public safety.
In cases in which prosecutors do not mount challenges, courts would be required to reduce or dismiss convictions by July 1, 2020.
"AB 1793 will bring people closer to realizing their existing rights by creating a simpler pathway for Californians to turn the page and have certain criminal convictions for cannabis-related offenses removed from or reduced on their records," Bonta said.
The bill now heads to Gov. Jerry Brown's desk.