Valley Fever kills 6 in SLO County in 2018
August 28, 2018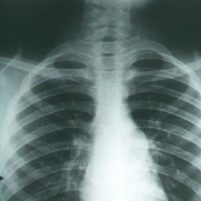 Even though California recorded the highest ever number of cases of Valley Fever last year, cases of the disease are spiking this year, particularly in San Luis Obispo County. [Cal Coast Times]
Over the first six months of 2018, six people in SLO County died of Valley Fever. A total of six people died of the disease over all of 2017.
There were 283 cases of Valley Fever reported locally over the first six months of this year in SLO County. Over the first six months of 2017, there were just 91 cases reported in SLO County.
Valley Fever cases typically increase over the second half of the year, giving health officials added reason to be concerned.
Cases of Valley Fever have been steadily increasing over the past decade. In 2009, there were just 87 reported cases of Valley Fever in SLO County.
Health officials say California's extended drought followed by several rainy winters has created conditions for the fungus that causes Valley Fever to rapidly grow in the soil. And now that the soil has dried, winds have picked up and residents are spending more time outdoors, more people are exposed to the fungus.
The disease is spread by a fungus that grows naturally in parts of the southwest of the United States. In the past, most cases of Valley Fever were found in the Central Valley. But in recent years, SLO County has become a hot spot.
Most people who breath in the spores develop no symptoms at all. Others, about 40 percent, develop flu-like symptoms including cough, congestion, fever, fatigue, body aches and headaches that can last a month or more. Valley Fever can lead to severe pneumonia, meningitis and death.
The Mayo Clinic advises people in areas with the spores to be aware of the symptoms. With treatment at the first sign of symptoms, most people will recover without problems.