Firefighter injured, home torched in Paso Robles fire
September 3, 2018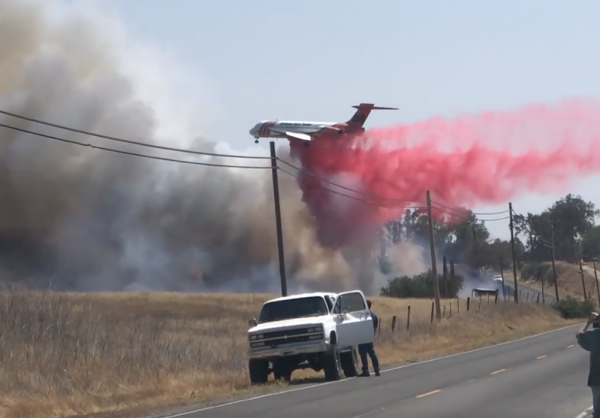 Three fires broke out along Creston Road near Paso Robles on Sunday and burned a total of 47 acres, according to Cal Fire. [Cal Coast Times]
One unoccupied home was destroyed, and a firefighter suffered minor injuries as a result of the blaze. The firefighter received treatment at a local hospital and returned to the scene.
The fires started burning at about noon in the area of Creston and Neil Springs roads. It is suspected a vehicle dragging mental sparked the fires. Firefighters attacked the blazes from the air and ground and managed to extinguish them.
Authorities temporarily evacuated some residents in the area. Officials also closed Creston Road as the blaze burned close to the roadway.