Should Atascadero police officers sport visible tattoos?
September 2, 2018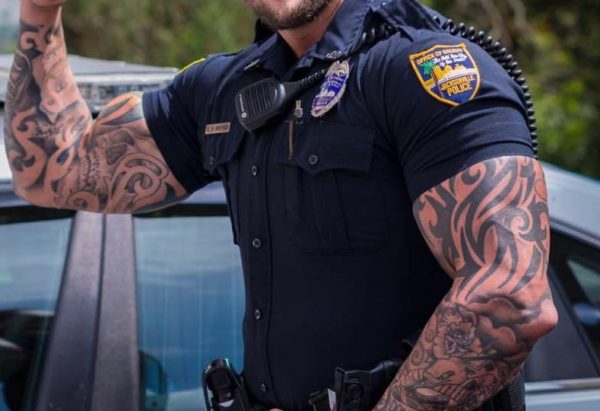 The Atascadero Police Department is temporarily changing its no visible tattoos while on duty policy while seeking public input. [Cal Coast Times]
Several months ago, an Atascadero officer asked the city to amend its tattoo policy. At the end of the two month trial period (September and October), the department will consider changing its tattoo policy.
During the trial period, the department will continue to ban officers from showing tattoos on their hands, face, and head or from displaying offensive tattoos.
Chief Jerel Haley wants to show an effort to be "progressive and keep pace with our culture, as tattoos have become such a large part of today's society." Harley is asking people to give feedback about officer tattoos on the department's Facebook page.
"The public will have a big part of the deciding vote on whether we implement this new policy on a permanent basis or not," Haley said. "The Atascadero Police Department will be releasing information on our Facebook page to give people a chance to respond."