Nearly 1 in 5 cannabis products fail testing in California
September 11, 2018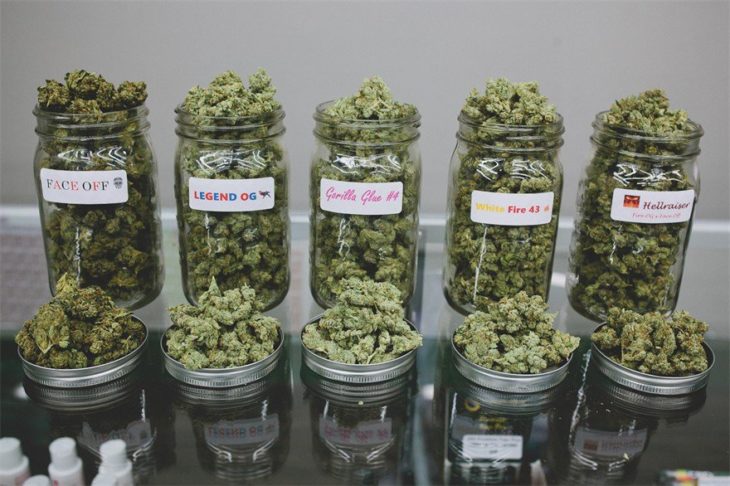 Over the past two months, the state of California tested nearly 11,000 marijuana products for potency and purity and almost 2,000, or about 18 percent, failed the tests. [U.S. News & World Report]
The majority of the products that failed tests, however, are not blocked from placement on pot shop shelves. Rather, the products must be relabeled, often to reflect their actual THC content.
Between July 1 and Aug. 29, labs tested 10,695 product batches in California. A total of 1,904 batches failed the tests. Improper claims on the product labels, such as THC content, accounted for 1,279 failed tests, or 65 percent of the failures.
State rules require the THC concentration of a product determined by testing to come within 10 percent of what is advertised on its label.
Secondly, about 400 batches of marijuana products failed tests due to unacceptable levels of pesticides. Other impurities, such as bacteria and mold, resulted in 114 failed tests.
Critics are simultaneously describing the state's testing requirements as too rigid, too lenient and overly costly.
Marijuana company officials say the state is rejecting some pot products after they fall outside the 10 percent margin by tiny amounts. Likewise, some industry officials say there is no way to change testing results in cases in which the laboratory makes a mistake, even if the lab admits to the error.
Some lab officials say a large number of potentially harmful species of mold and yeast can go undetected in pot products because they are not currently covered in state guidelines. At a state hearing last month, the Santa Ana-based company Cannalysis urged regulators to expand their rules to include a test used in food and pharmaceutical industries that detects species of mold and yeast.
Additionally, the California Growers Association recently complained in a letter to the state that "testing is currently costly, slow and inconsistent." Testing for a small outdoor marijuana farm can typically cost $5,000 to $10,000 in California.
As California has rolled out its recreational marijuana program this year, concerns have lingered that much of the state's cannabis business remains in the black market. One indicator of that has been that marijuana tax revenue has not come close to reaching the state's projections.
California regulators responded to concerns about the state's testing program, saying it is a work in progress, but it is largely accomplishing its goals of identifying marijuana buds, concentrates, edibles and other products that are in some way tainted and unsuitable for eating or smoking.
"Mandatory statewide testing is a new thing and it's going to take some time for everything to run smoothly, but on the whole we're pleased with how things are progressing," said Bureau of Cannabis Control spokesman Alex Traverso.