Arroyo Grande police seeking to identify felony vandalism suspect
October 18, 2018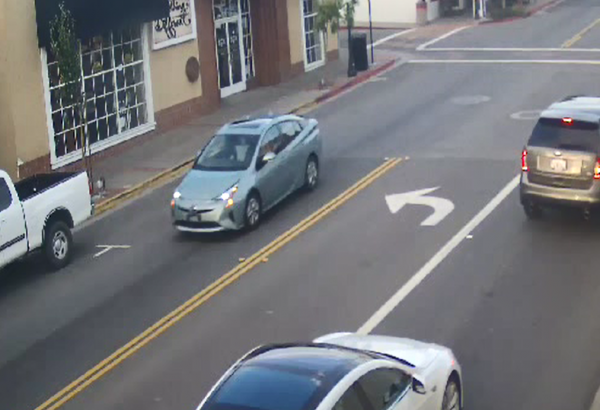 The Arroyo Grande Police Department is asking the public to help identify the suspect responsible for vandalizing 11 Jim Hill for mayor signs, public sidewalks and private property on the evening of Oct. 9. [Cal Coast Times]
As a new police officer was sworn in at Arroyo Grande City Hall, with most of the police department in attendance, the vandal drove around town in a sea-foam green, four-door, Toyota Prius throwing glass Christmas tree ornaments filled with brown oil base paint at Jim Hill for mayor signs and nearby property.
"We need your assistance in identifying the suspect vehicle, its occupant and any eye witnesses accounts or personal video surveillance that may assist the Arroyo Grande Police Department in identifying the suspect responsible for the felony vandalism," officials said in a press release.
The suspect defaced property at the following locations:
The 1200 block of Farroll Avenue, the 100 block of S. Halcyon Road, the intersection of Huasna Road and Clarence Avenue, the 1100 block of E. Grand Avenue, the 1400 block of W. Branch Street, the intersection of James Way and Rancho Parkway, the 200 block of Corbett Canyon, the 500 block of S. Halcyon Road, and the intersection of Chilton Avenue and Oak Park Boulevard.
Officials are asking anyone with information that could assist the Arroyo Grande Police Department, to please call Senior Detective Vince Johnson at 805-473-5122.