Cal Poly student identified as motorcyclist killed in weekend crash
October 10, 2018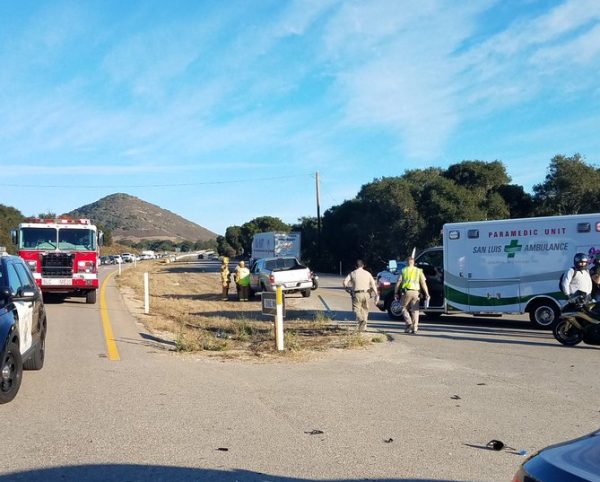 Authorities have identified the motorcyclist killed in a crash on Highway 101 in Arroyo Grande on Sunday evening as 18-year-old Cal Poly student Jordan Grant. [Cal Coast Times]
Shortly before 5 p.m. on Sunday, Grant's motorcycle collided with a car on southbound Highway 101 near El Campo Road in Arroyo Grande. The driver of the car reportedly made an unsafe turn in front of Grant's motorcycle.
Grant was a first-year computer engineering student, university officials said. Cal Poly is holding a memorial service for Grant at 5 p.m. Thursday in the University Union Plaza.
Additionally, the university is offering counseling services to all students.
Sunday's fatal crash was the first of two deadly motorcycle collisions on Highway 101 near El Campo Road in a span of less than two days. On Tuesday morning, 49-year-old Johnny Dale Trujillo, of Los Osos, died in a multi-vehicle collision that involved a deer and occurred in the same area.