Driver crashes car into Oxnard home, then gets away
October 23, 2018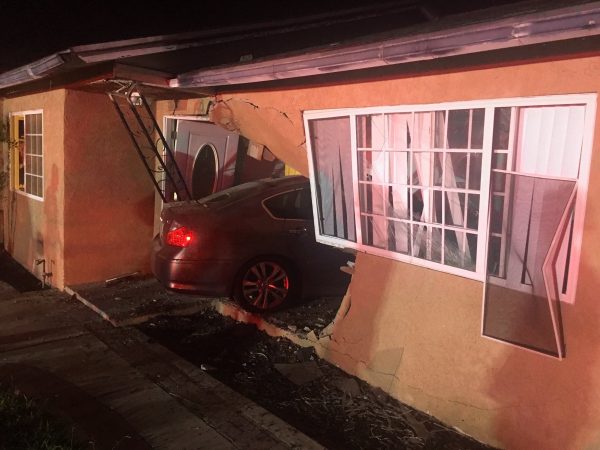 The residents of house in Oxnard awoke to an unpleasant surprise early Monday morning. A person drove a car directly into their living room. And while the car remained wedged against the living room sofa, the driver was nowhere to be found. [Cal Coast Times]
At about 1:03 a.m., a driver failed to stop at a stop sign located at a T-intersection. The driver continued traveling straight, went onto the residential property, crashed through the living room wall and ran over the couch, according to the Oxnard Police Department.
The driver fled the scene on foot before police arrived. Officers were still searching for the driver late Monday morning.
"Thank goodness all occupants inside the residence were accounted for and none were injured!" the Oxnard Police Department stated in a Facebook post.
The house, however, sustained significant damage. The Oxnard Fire Department's Urban Search and Rescue Team came out to shore up the home, but the house will still be red tagged because of structural instability.