Grover Beach woman stabbed to death after lodging complaints
October 31, 2018
By KAREN VELIE
A Grover Beach woman was brutally murdered in her home last week shortly after she complained of alleged wrongdoing at a neighboring church and criminal activity in her neighborhood. [Cal Coast Times]
On Oct. 25, police officers conducting a welfare check at a condominium on the 200 block of 9th Street found the body of Athena Valentiny, 64. She had been stabbed to death.
Her close companion, a light brown short-haired dog, is missing. Officers believe the dog may have wandered away from the home on Oct. 24 or Oct. 25.
On Oct. 1, Valentiny spoke at Grover Beach City Council meeting about noise and potential building code violations at the church next to her home. She also reported seeing ongoing prostitution and public drunkenness in the area.
Earlier this month, mayoral candidate Elizabeth "Liz" Doukas met with Valentiny to discuss her concerns. Valentiny said there were bus loads of illegal immigrants being transported to the church in the middle of the night, who would then pay a church representative before dispersing into the neighborhood, Doukas said.
"She was afraid she would be victimized because of her complaint," Dukas said. "She had filed complaints with code enforcement."
Calls to a phone number on a banner outside the church were answered by a man who said he is no longer working at the Grover Beach church, Living Water Christian Community, and noted that no one involved in the church speaks English.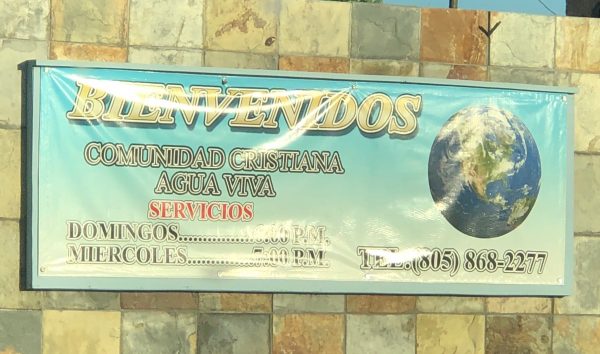 Investigators are asking anyone with information about Valintiny or her dog contact to Sgt. Juan Leon at 805-473-4511 or email jleon@gbpd.org. Anyone wishing to remain anonymous may call the San Luis Obispo County Crime Stoppers hotline at 805-549-7867.