Officer accused of rape leaves Paso Robles Police Department
October 2, 2018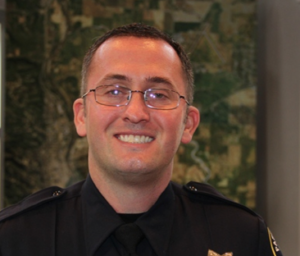 A Paso Robles police sergeant who is accused of sexual misconduct while on duty, including rape, recently left the department. While several sources said Sgt. Christopher McGuire resigned, city staffers refused to disclose whether he resigned or was terminated. [Cal Coast Times]
Late last year, a Paso Robles woman called 911 to report that she had been assaulted by her boyfriend. While his fellow officers left following the arrest of the victim's boyfriend, McGuire stayed behind. McGuire is accused of then raping the victim in her garage.
On May 9, McGuire was placed on paid administrative leave while the San Luis Obispo County Sheriff's Department investigated the allegations of rape. He remains on leave while the district attorney's office reviews the sheriff's report.
For years, residents of Paso Robles have accused McGuire of abuse of power, sexual misconduct and homophobia. But because many of the alleged victims have drug or criminal histories, their reports may have been discounted.