Tennessee student threatens to shoot up Laguna Middle School
October 3, 2018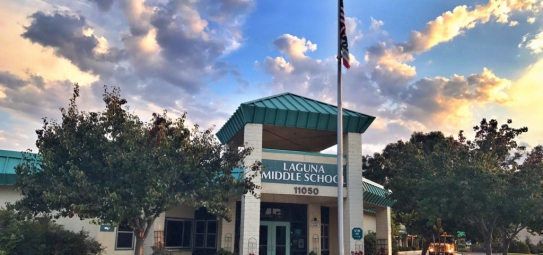 A 14-year-old girl in Tennessee allegedly sent an email that appears to have been a threat to carry out a shooting at Laguna Middle School and possibly San Luis Obispo High School. [Cal Coast Times]
At about 4:50 p.m. on Monday, a Laguna Middle School teacher received an email threatening to "shoot up the school," according to the San Luis Obispo Police Department. The email also mentioned San Luis Obispo High School, according to police.
School officials immediately notified law enforcement. Investigators then traced the email back to an individual and residence in Tennessee.
Investigators found no evidence indicating the individual who wrote the email has any ties to San Luis Obispo, Laguna Middle School or San Luis Obispo High School. San Luis Obispo police contacted authorities in Tennessee, as well as the FBI about the threat.
Authorities in Tennessee informed police that a 14-year-old girl was responsible for making the threats. Currently, there are no ongoing threats to any schools or businesses within SLO, a police department news release states.
"Though the police do not believe we are in any danger, we are following our district safety protocols," Laguna Middle School Principal John Calandro said in a statement to parents and faculty.
The case has been turned over to authorities in Tennessee for further investigation. But anyone locally who has information about the case is asked to contact San Luis Obispo Police Department or Crime Stoppers.