Cal Poly staffer in critical condition after intoxicated driver hit her
November 13, 2018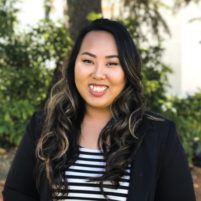 The woman who was knocked unconscious on a San Luis Obispo street by an alleged DUI driver on Friday is a Cal Poly staff member. [Cal Coast Times]
Shortly before 7 a.m. Friday, Lilianne Tang, 26, was crossing the street at the intersection of Johnson Avenue and Monterey Street when she was struck by a vehicle. Officers arrived and found Tang lying unconscious and unresponsive in the intersection, according to police.
Following the accident, police determined the driver, 53-year-old San Luis Obispo man Christopher Boyle, was under the influence of drugs. Boyle was also driving with a suspended license, police say.
A GoFundMe page that is raising money for Tang's medical expenses states she suffered a few broken ribs and a bruised lung, which requires her to be intubated. Tang was initially taken to Sierra Vista Regional Medical Center, then airlifted to a hospital in Fresno because of the severity of her injuries.
The Cal Poly staffer underwent surgery to repair her hip, as well as her tibia and fibula. Tang then had to undergo an unexpected surgery because she contracted a bowel infection, according to the GoFundMe page.
Doctors had planned an additional surgery, as well. Tang is currently communicating through writing, the GoFundMe page states.
Cal Poly's website lists Tang as a coordinator for the university's Cross Cultural Centers. Over three days, The GoFundMe has raised more than $21,000 for her medical bills.
Police arrested Boyle for felony DUI and driving with a suspended license. Boyle remains in the San Luis Obispo County Jail with his bail set at $100,000, according to the sheriff's office website.